Board of Directors
The Snowshoe Foundation's Board of Directors consists of a number of area volunteers, all of whom are very active in both the Snowshoe community and surrounding region.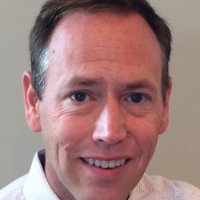 Frank DeBerry
Frank DeBerry joined the Foundation in 2011 after taking on the role of President and Chief Operating Officer for Snowshoe Mountain.  Mr. DeBerry has served on several not-for-profit boards and actually used the Snowshoe Foundation model when he helped to found the Mountain Creek Foundation while serving as President of Mountain Creek Resort in Vernon, New Jersey.
Having spent his entire career in the mountain resort business, Frank has learned to appreciate the special relationship that a resort has within its community, as an employer and economic driver, as well as the resort's responsibility to support its community in any way it can. DeBerry graduated with a Bachelor of Arts degree from the University at Albany in New York and attended the William E. Simon Graduate School of Business Administration at the University of Rochester in New York.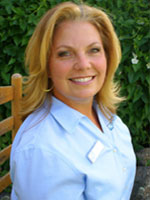 Coby Brown
Coby is the Human Resources Director for Snowshoe Mountain.  She joined the Snowshoe team in July of 2003 with her sights set on building a relationship between her community and the resort.  She came by way of the Pocahontas County Senior Citizens, where she held the position of Executive Director for ten years and managed a staff of 70.  She began her time with Snowshoe as the Executive Assistant, Office Manager in Administration where she learned the intricacies of Snowshoe and the resort as a whole.
She worked, together with Snowshoe, to charter the Snowshoe Foundation while establishing a Board of Directors, gaining public charity status as a nonprofit organization, fundraising and building a scholarship program.  The Snowshoe Foundation has granted over $1.8 million organizations and in higher education scholarships.  She established and managed a pass through grant establishing the Pocahontas County Prevention Coalition. This organization continues today to serve the community of Pocahontas through Prevention Services and Programming.  The resort recognized the difference that the Foundation was making and quickly tacked on the title of Snowshoe Mountain Community Liaison.  She joined the Human Resources team of Snowshoe in 2007 and began her journey of building bridges between the resort and employees, while learning the ropes of the HR world.  She joined the Leadership Team of Snowshoe Mountain as Interim Director of Human Resources in late September 2011.  She is currently a board member for the Pocahontas County Convention and Visitors Bureau and the Pocahontas County Prevention Coalition.  She was offered the permanent role of HR Director as Snowshoe in January 2012.  Her most recent accomplishment encompasses the professional credential of SHRM-CP – Society for Human Resource Management, Certified Professional.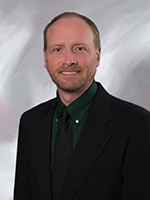 William Jordan
William "Bill" Jordan is a life long resident of Pocahontas County. Bill is the branch manager of Citizens Bank of West Virginia, Snowshoe office. He has been in banking for 15 years meeting needs of consumers with a wide range of products and services. He also works at Snowshoe Ski Resort and has been there 25 years.
Bill sets on the board for the Pocahontas County Chamber of Commerce and The Snowshoe Foundation.
Leisure time is spent with family and friends. Bill makes maple syrup every spring; he loves to cook, vegetable gardening and canning of what is harvested. He enjoys camp fires, going down the Greenbrier River, driving the Seneca highway and thinks Pocahontas County is a wonderful place to live.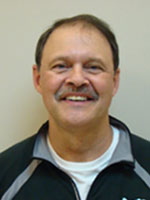 John "Chip" Perrine
John "Chip" Perrine, was raised in Cowen, WV, and graduated from Webster County High School in 1976. He graduated from West Virginia University with and undergraduate degree in Animal and Veterinary Sciences, and he went on to graduate from West Virginia University's School of Dentistry in 1984. Dr. Perrine opened his dental practice in Cowen, WV, in 1987, and he has proudly been serving his community ever since. Dr. Perrine and his wife, Kathy, have three children, Dr. Valerie Perrine and Dr. Paul Perrine, who practice dentistry with him, and Grant Perrine who is an RN at Ruby Memorial Hospital.
Dr. Perrine enjoys spending time hunting and fishing, and he is an avid WVU sports fan. Dr. Perrine is a member of the American Dental Association, the WV Dental Association, the New River Dental Society, and the New River Implant Study Club. Dr. Perrine also serves as an Associate Clinical Field Professor for the West Virginia University School of Dentistry. He serves on the Board for Camp Caesar, the Webster County Health Department, and serves as the Webster County Junior League Basketball Treasurer.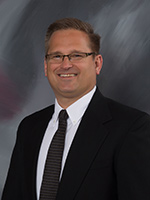 John W. Carte, II
John is a Certified Public Accountant in Elkins, WV. He and his wife Heather Hall started their CPA practice (Carte Hall & Associates, A.C.) in 2002. Carte Hall, & Associates, A.C. is a full service CPA firm for businesses as well as individuals.
John began serving on the Snowshoe Foundation in 2009. He is currently on the executive board and serves as the Foundation's treasurer.
John also serves on the YMCA board of Randolph County and the Citizens Bank of WV Board of Directors.
Christopher "Andy" Nall
Bio coming soon.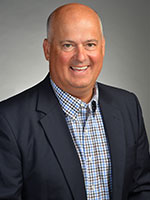 Voras K. Haynes, Jr.
I have had the pleasure of being one of the founding Board Members of the Snowshoe Foundation. I really enjoy the opportunity to work with the great folks that have served and are serving on our board. The Snowshoe Foundation Board is responsible for raising funds and selecting the grant recipients. These grants and scholarships are making a difference for the people in our communities.
I have also had the opportunity to work with and serve on the boards of the United Way in Randolph County, the Elkins YMCA, Randolph County Creative Arts Center and Women's Aid in Crisis.
I, along with my business partner of 25 years, Clifford Marstiller, co-own and operate Innovative Investments Inc. in Elkins, WV. I am married to Lori Haynes and we have two sons.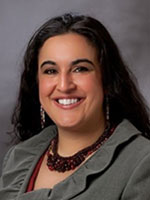 Parween Mascari
Parween Mascari is a native of Parkersburg, West Virginia, and is an attorney with the West Virginia Chamber of Commerce working closely with Chamber members and with the legislature to help shape policy for the State of West Virginia.  Through her work at the Chamber and through her own entrepreneurial efforts and through her community involvement as a board member of the Snowshoe Foundation, the West Virginia Economic Development Authority, the WVU College of Law's Visiting Committee, and I-79 Development Council, and through her work as a Trustee and the Audit Committee Chair for the Claude Worthington Benedum Foundation and as a founding member of both Generation Morgantown and Generation West Virginia, Mascari is guided in all things by her mission of supporting and encouraging job creation, quality of life, hospitality and tourism, small business and entrepreneurship, philanthropy, community and economic development, and the attraction, retention, and recruitment of talent in the Mountain State.
Her passion and purpose is to always be working on projects and with people who are interested in moving the State of West Virginia forward. Mascari received both her MBA and law degree from West Virginia University.  After graduating law school she spent a decade as an attorney with the law firm of Jackson Kelly PLLC.  Mascari has four children and splits her time mostly between Morgantown and Charleston, but spends as much time as possible on the top of Snowshoe Mountain where she owns the WV Market, a small retail shop specializing in goods made locally in West Virginia.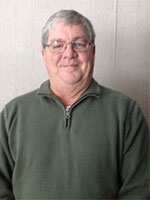 Ted Williams
Graduate of Webster Springs High School, Glenville State College, and West Virginia University.
Teacher, Coach (Football, Baseball, Basketball and Track), and Athletic Director for Randolph County Schools for 38 years. Recently retired.
Married to Karen (Adams) Williams who is also a lifelong educator and also recently retired. The Williams' children, Chad and Kari, are also pursuing careers in athletics and education. Chad is a highly successful coach, teacher, athletic director and assistant principal for Hardy County Schools in WV. Kari is an athletic trainer, having worked in minor league baseball and currently employed by PlaySafe as an athletic trainer at West Oak High School in South Carolina.
Ted has been a successful coach at all levels. As an Athletic Director for 12 years at Tygarts Valley High School he was able to secure funds and direct construction of permanent bleachers on the TVHS football field. While at Elkins High School he managed to obtain enough funds, donations of materials and organize many volunteers to build the baseball field and track and put lights on both of them.
Through these and numerous other fundraising events and volunteer recruitment, Ted brings a working knowledge of the type of organizations and projects the Snowshoe Foundation strives to support.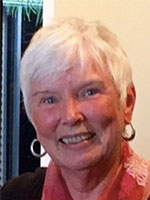 Sally Kirk Adkins
Born in Huntington, WV
Bachelors Degree from West Virginia University, Masters Degree from Marshall University.
Three children and nine grandchildren.
Retired educator and literacy advocate
Volunteered and held board positions in many organizations and agencies through the years. I have received, written and scored grants.
Retired to Randolph County in 2004 but have had a second residence here since 1983 and have been coming to the area since 1973.
Active, presently, in the local community's elementary school, a book group and participate in outreach activities for my church and the Linwood community.
"My passion has always been education and literacy. For me the future of West Virginia is tightly associated with the education of our people. To participate in organizations that support our people and our communities, to that end, is and always has been a goal for me."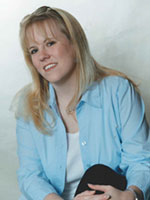 Jessica Stump
Jessica Stump was born and raised at Snowshoe Mountain, WV. Graduating from Pocahontas County High School in 2000 I went on to further my career at Alderson Broaddus College majoring in Management Information System where I received my Bachelors of Science degree in 2004. I started my career path at Snowshoe Mountain in December of 2000 as a server at Cheat Mountain Pizza, and worked throughout college. After graduation I began working in the Accounting Department for Snowshoe where I quickly received the position of Senior Financial Analyst. In July 2013, I transitioned my focus and became the Executive Director of the Snowshoe Foundation and Community Liaison for Snowshoe Mountain. I also assist with the operation of the Snowshoe Mountain Career Center in Marlinton; and am currently a board member with the Pocahontas County Chamber of Commerce & the Pocahontas County Prevention Coalition.